Welcome to the Webpage of Kilchreest National School. Our primary School is situated between Gort and Loughrea in South Galway. There are 86 students, both boys and girls, between the ages of 4 and 13 in the school. We have 6 teachers in our school – Mr. O' Connor, Ms. Keely, Ms. Cusack, Ms. Kelly, Ms. Hayes and Ms. Holland. We have 4 mainstream class teachers, a learning support teacher and a shared resource teacher. Our school principal is Mr. O' Connor. Our school was opened on the first of January 1981. It was established to replace two existing two-teacher schools in Castledaly and Kilchreest.
Our uniform is navy and our school team colours are red and white. There is a strong tradition of sport in the school and the majority of children play hurling or camogie.
The philosophy of the school reflects the values of the community the school serves. The school is under the patronage of the Bishop of Galway, and as most of the children are Catholics, the ethos reflects the teaching of the Catholic Church in accordance with the values of the gospel.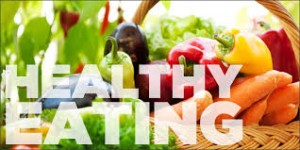 The world in which we live presents our children with many challenges that affect their health and well-being. Our school needs to reflect on how we can provide for the needs of students in the area of health and nutrition. Eating habits are established at an early age. What we eat affects our health both now and in the future.
Our parish is partly situated in the barony of Dunkellin but mostly in Loughrea. Isserkelly was also a parish called Pobal Mac Hubert. The Ardrahan parish east of Castledaly was also added to Kilchreest. Dr. Fahy assures us of these facts in his book. It is clear that Isserkelly and Killinan were once separate parishes within the diocese of Kilmacduagh.
At the start of the Great Famine Castledaly was still in the parish of Ardrahan. A lot of our parish is on the Slieve Aughty hills, which are behind our school. Today they are about 200 houses in Kilchreest. Kilchreest is of course part of the ancient diocese of Kilmacduagh east of the diocese of Clonfert.